ORDERING WITH US
NO MINIMUMS
We do not have a minimum order requirement, so purchasing from us is a simple process.
FREE SHIPPING ON ORDERS $250+
We offer FREE SHIPPING on orders over $250 (domestic US orders only). $10 FLAT RATE STANDARD SHIPPING on all other US orders. Shipping rates vary on international orders.
BULK DISCOUNT CODES
-10% off orders $500+ (code: 10%500)
-15% off orders $750+ (code: 15%750)
-20% off orders $1000+ (code: 20%1000)
Apply codes at checkout.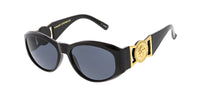 VIVANT EYEWEAR
We're proud to introduce our VIVANT EYEWEAR line for those looking to add a flashy-retro-designer vibe to their collections!
Browse
Custom Orders
You pick the styles and the colors. Add some prints or logos if you want. It's totally up to you!
We've customized sunglasses for promotional giveaways, wedding favors, and fashion brands looking to start their own eyewear collection. Let us know what you're thinking - we're here to help.
Customize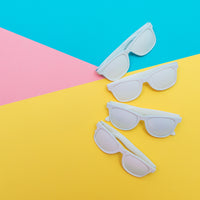 Showroom / Warehouse Info:
3569 E. Vernon Ave
Vernon, CA 90058, USA
Tel: 323.584.0088
SMS messaging (text only): 626.386.3355
Fax: 323.584.0099
Email: sales@sunnysunglasses.com
Hours: Mon - Fri, 9 am - 5:30 pm (PST)
Map It